Posted on Friday 12th August 2016 at 15:16
Welcome to a brand new alt. tickets!
Over the past few months, we've been hidden away in alt. HQ to bring you a fresh new look, website and tons of new features to create an improved service for you to buy tickets to unmissable events all over the country. We can't wait to show you what's new!
NEW LOOK
Say goodbye to the classic black and blue look of the old alt., say hello to a fresh, bright look combining various pastel colours and our lovely sprinkle logo.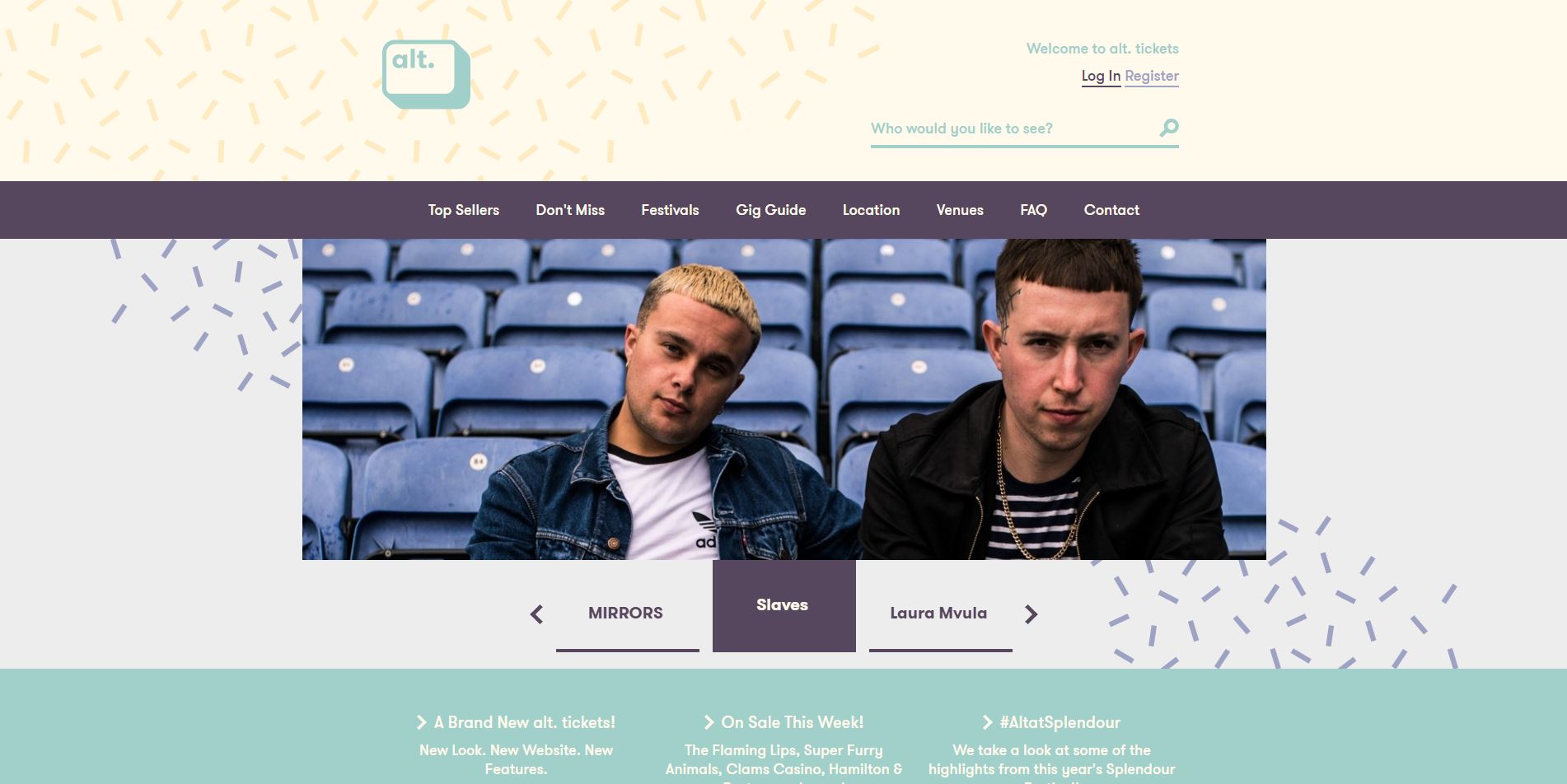 NEW WEBSITE
A brand new alt. comes with a brand new website, from a lovely carousel showcasing our latest and greatest events, a much cleaner way of viewing alt. content on Facebook, Twitter and Instagram to an improved way of discovering your next favourite artists and gigs.
NEW FEATURES
Not only is it a new look website, we've added some features which will improve the service we offer, including:
ACCOUNT - You asked, so we provided. The brand new website brings alt. accounts. With the alt. account, you can add delivery addresses, preferences and card details to make buying tickets even faster.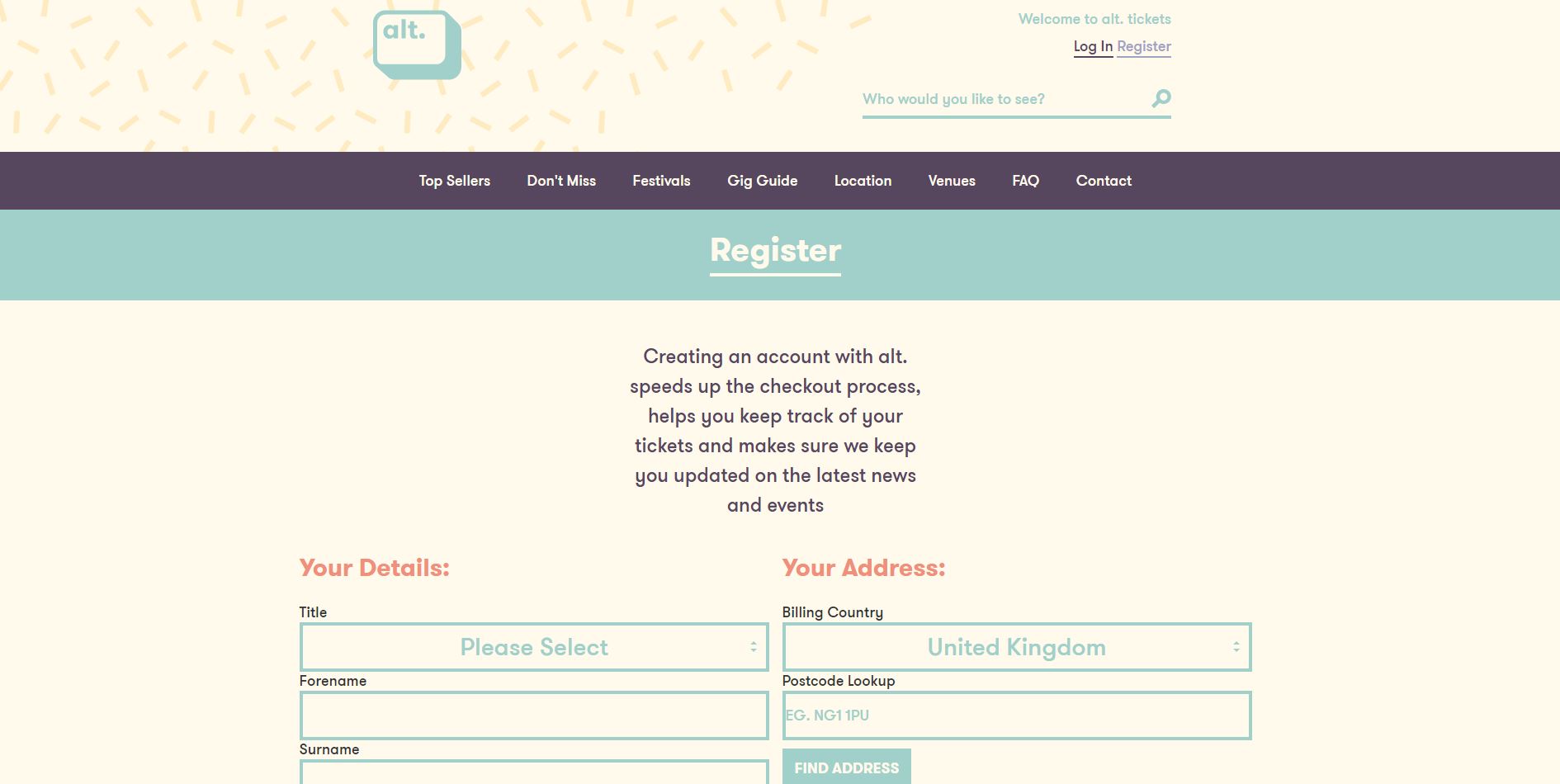 BLOG - We've now got a home to bring you the newest shows, the hottest acts, the freshest tracks and videos, behind the scenes exclusives and a whole lot more unmissable content!
TEXT REMINDERS - We know what it's like, your favourite act announces a show and by the end of hectic week, you've forgotten to buy your tickets. But no more! We've introduced text reminders, so you can receive a text just before the show goes on sale and you never have to forget to buy tickets again!
So what are you waiting for? Go and discover the brand new alt. tickets. We'd love to hear your feedback, so get in touch and tell us your thoughts!